The INEX Meeting which will incorporate the INEX AGM will be taking place on Thursday, 30 March in the Marker Hotel, Misery Hill, Dublin 2. Information on the AGM will be issued to INEX Members via the INEX Members' mailing list in due course.
This meeting is open to INEX Members and those within the internet industry who have an interest in networking topics and the speakers for this meeting.
As usual, the INEX meeting will be finishing around 5pm and will be followed by drinks and food and a chance to network with those attending.
We are grateful to Zayo for their generous sponsorship of the meeting and the social event that will follow.
On Friday 31st, RIPE NCC community building team will be holding a Member lunch – if you are a RIPE member and would like to attend this, here are the details.
Speakers
David Malone

What a difference a second makes?
Time is fundamental to the internet but what is time and how have we arrived at the calendar and clock system that we have? David will look at the why leap seconds and leap years are necessary to keep us on track.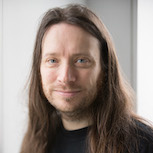 Biog: David Malone works in the Hamilton Institute and the Department of Mathematics and Statistics. He does research usually involving some permutation of mathematics, computers and networking. On the side, he's been sysadmining since 1994 and a committer on the FreeBSD project since 2000. He is the co-author of O'Reilly's "IPv6 NetworkAdministration" along with Niall Murphy.

Michela Galante, RIPE NCC Global Information Infrastructure Team

RIPE Atlas Insights from Ireland and elsewhere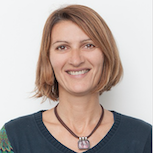 Biog: Michela Galante is a Project Coordinator for the RIPE NCC, working on interdepartmental projects for services such as RIPE Atlas, RIPEstat, K-root, DNSMON and RIS.

Michela represents the RIPE NCC at conferences to promote the use of technical tools such as RIPE Atlas and RIPEstat. She also collects feedback from, and provides support to, the users of these services and tools.

A native of Trieste, Michela has lived in Amsterdam for 15 years, joining the RIPE NCC in May 2013. Prior to this, she spent a decade in software development as a project manager.
Nick Hilliard, INEX CTO

BGP Large Communities
A look at the background to the development of BGP Large Communities which will finally allow organisations using ASN32s to have scalable policy routing.
Barry O'Donovan, INEX Operations Team

Update on INEX Operations
Niall Murphy INEX Chair and Barry Rhodes, INEX Chief Executive

INEX AGM
Niall Murphy, Head of Ads Reliability Engineering at Google

Site Reliability Engineering
In his talk, Niall will give some insight to SRE challenges and how they have developed techniques and approaches to meeting these.
Biog: Current head of Ads Reliability Engineering at Google, Niall Murphy has been working in the internet industry for over twenty years, beginning with founding the UCD Internet Society in 1995.

In the early days, Niall cut his teeth with building internet infrastructure in a series of ISPs and the .IE domain registry, and caught the earliest waves of the wireless revolution by designing, implementing and testing various parts of Digifone Online (later O2 & three.ie), Eircell's ISP (later Vodafone), and being a founding member of Bitbuzz, the Wifi hotspot company now owned by Virgin Media.

He is the author of a number of books, talks, and papers, most recently Site Reliability Engineering (O'Reilly 2016).
Annette Murphy, Zayo

Sponsor talk
Many thanks to Zayo for sponsoring the INEX meeting and social event.