The INEX meeting will take place on Thursday, 1st December in the Shannon Room of the Marker Hotel on Misery Hill in Dublin.
We have a great line up of speakers and we would be delighted for you to share the details of this meeting with any colleagues who you believe may enjoy these presentations.
The meeting will be followed by a social event in HQ bar / restaurant, right next door to the Marker Hotel. We will have food and drinks there directly after the meeting.
The meeting and social event is very generously sponsored by Agile Networks and Juniper Networks and we thank them for their support. They will be holding a Lunch and Learn session just before the INEX meeting, starting at 12 noon and all INEX meeting attendees are invited to register for this.
Full details on the Agile Networks and Juniper Networks 'Lunch and Learn' are here including details on how to register for this event. Please register for the INEX meeting as well.
Speakers
Paolo Lucente, Founder and Principal Developer

pmacct
It's been 10 years since Paolo last presented at an INEX meeting and we are delighted to have him return. At our December meeting, Paolo will look at pmacct which is a free, open-source and featureful telemetry collector which is well adopted in the Service Provider arena worldwide and authored by the presenter. This presentation wants to provide an introduction to the capabilities and benefits of the pmacct software along with an overview of some of its use-cases.
Amanda Galligan, Snr Network Engineer, Workday

Network Testing/Validation using Virtualization
In her talk, Amanda will look at network testing/POC and how engineers can lever existing products like Virtualbox/KVM or even Public cloud providers to spin-up test environments

It's now possible for network engineers to use virtualization to build very complex lab environments where they can safely test changes or introduce new designs - Amanda will give some insights to how this benefits and run a demo on the day.
Peter Stevens, Mythic Beasts

IPv6 Only hosting
TJ McIntyre, Chair of Digital Rights Ireland and Lecturer at UCD School of Law

Surveillance Reform in Ireland. Why it matters and why the tech community should be concerned.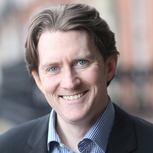 Biog: Dr TJ McIntyre is Lecturer in Law, University College Dublin where he specialises in issues involving information technology law and civil liberties. He holds a BCL from University College Dublin (First Class Honours), an LLM from University College London and a PhD from the University of Edinburgh. His doctoral thesis was on the topic of internet filtering law and governance.

He qualified as a barrister in the Honorable Society of King's Inns, Dublin where he achieved the Antonia O'Callaghan Prize for Advocacy, and was later admitted as a solicitor by the Law Society of Ireland. He is a member of the New York Bar.

He is chairman of the independent civil liberties group Digital Rights Ireland and regularly appears in the national and international media discussing issues of law and technology.

Barry Rhodes

Update from the Chief Executive
Barry will do a review of 2016 today and include details of plans for 2017 including port charges.
Nick Hilliard

Update from Operations
A review of activity in the operations team since the last meeting including a look at the recently completed LAN1 renumbering project.