The professional team behind INEX, a member-owned IXP
Nick Hilliard
CTO
A pioneer of the Irish internet, Nick has specialised in IP backbone design and implementation since 1995 and has been involved with INEX since its inception. As chief technical officer for INEX, he directs INEX infrastructure design and engineering leading the operations team at the exchange.
On behalf of INEX, he liaises with international organisations such as RIPE, the IETF, Euro-IX, and is actively involved in developing European IP addressing policy and creating technical standards for IXPs world-wide.
Eileen Gallagher
Marketing and Community Development
Eileen oversees the marketing and community development of INEX, bringing greater awareness of INEX's role in the Irish and international communications landscape and extending the reach of the exchange by attracting new members. She joined INEX in 2005 when there were only 18 members. Eileen was elected to the Euro-IX Board in 2018.
She organises and manages the quarterly INEX meetings, bringing national and international speakers on internet and technology related topics to Dublin. Eileen has also been instrumental in hosting and supporting a number of international industry meetings in Ireland including Euro-IX, RIPE and ICANN.
Prior to working with INEX she worked in the technology public relations industry in London, where she lived for 12 years.
Barry O'Donovan
Network Superhero
As an internet infrastructure specialist, Barry has extensive experience designing, building and managing critical network and server infrastructure for small service providers to large scale national ISPs. Barry began providing services to INEX in 2008 where he is part of the management team and the operations team.
Barry is also the project manager and lead developer of IXP Manager (www.ixpmanager.org) – a full stack management system for IXPs which includes an administration and customer portal; provides end-to-end provisioning; and both teaches and implements best practice.
Róisín King
Network Engineer
Róisín looks after the day to day operations of INEX, including member support queries, bringing up new connections to the exchange, performing port upgrades and undertaking maintenance windows.  She has broad experience in enterprise networking in IT departments in a variety of industries such as world sports governing bodies, airports, mining and engineering services. She has also worked with a Domain Registry where she was responsible for ensuring the continuous operation of the national Registry's critical infrastructure and their edge network.
Róisín regularly represents INEX at international industry conferences and meetings and joined the Programme Committee of Euro-IX in 2018.
Denis Nolan
Network Engineer
As systems and networking engineer at INEX, Denis is involved with the day to day running of our service desk as well as keeping the INEX infrastructure and members alike happy. Prior to INEX, Denis has held key engineering roles within the telecoms and enterprise computing / hosting sector having responsibilities over core networks and infrastructure. With experience in developing cloud infrastructure, secure encrypted email for global private networks and working on major semi-state projects, he understands the work and challenges that many of the INEX members face on a daily basis giving him a great insight to their needs.
Denis attends and represents INEX at various international industry events and conferences.
Louisa Holmes
Administrator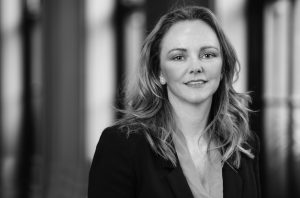 Louisa handles the administration of INEX including the day-to-day financial administration and is the key liaison point for members in relation to membership fees and payment.