Milestone IXP Manager Release with v4.9
With the release of IXP Manager v4.9.0 on 7 January, 2019, a two year project to migrate the underlying application development framework for IXP Manager has been successfully completed. The new Laravel framework enables automation of a number of back-end processes in the development of the IXP Manager platform, delivering cost savings on developer time by removing repeatable tasks and reducing the requirement for bug fixing.
In the application development frameworks world, Laravel reflects the approach and benefits that IXP Manager delivers to internet exchange points, making tasks easier to implement, secure and robust. In both cases, this leads to cost savings and the ability to focus on delivering core functionality rather than reinventing back-end processes.
"IXP Manager v4.9.0 is a milestone release for INEX and the IXP Manager project, said Barry O'Donovan, who leads the IXP Manager platform project at INEX. "It represents the completion of a ~2 year project to remove the end-of-life and end-of-support Zend Framework v1 which has been replaced by Laravel – a modern and hugely popular PHP web application framework."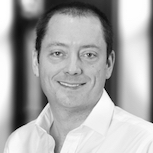 IXP Manager platform began as an internal project at INEX in 2007, to enable the internet peering point to be ran securely, consistently and reliably, while keeping running costs to a minimum. The IXP Manager platform was subsequently made available to other exchanges, free of charge,under a GNU General Public Licence and is now in use at over 66 internet peering points worldwide. With continued ongoing support from INEX, future developments of IXP Manager are supported by industry sponsors including Internet Society, Netflix, Swiss IX, Facebook, APNIC, Stockholm Internet Exchange, GRIX, InterLAN and the Norwegian Internet Exchange.